Looking for a place to live with a little bit of everything?
Perhaps a place that's consistently ranked highly as a desirable place to live?
Look no further than Colorado Springs, Colorado. The city has grown more than 12 percent in recent years, and it doesn't appear to be slowing down any time soon.
Thinking about moving to Colorado Springs? Read on to find out more about why it might be the perfect place for you.
1. Active Real Estate Market
Colorado Springs has a bustling real estate market. Although it's tilted slightly in favor of sellers, the fact that housing prices continue to rise means that buying a home is a solid investment. Now is definitely the time to move, as the market is expected to slow down a bit by 2020.
2. Moving to Colorado Springs Means Employment Opportunities
Forbes Magazine has ranked Colorado Springs as one of the top cities for business and careers. This means that relocating to Colorado Springs can bring exciting employment opportunities to you and your family. Several Fortune 500 companies have a presence in Colorado Springs. The city also has a relatively low unemployment rate, at 2.7 percent.
Several defense contractors also call Colorado Springs home. The military bases and local colleges are also large local employers. It's also a business-friendly city if you're contemplating starting your own enterprise.
3. Outdoor Living
If you enjoy experiencing and exploring nature, Colorado Springs has a wealth of opportunities. You can hike, bike, walk, or paddle your way through many local outdoor spaces.
For example, the Garden of the Gods Park is a unique outdoor space located near Pikes Peak. There are 15 miles of hiking trails throughout the park that range from challenging to accessible. You can also bike or ride horses. You can also rock climb if you complete the appropriate registration.
Cheyenne Mountain State Park is another option. It's Colorado's newest state park and has 20 miles of trails. There's also a playground for the little ones.
There are parks throughout the city. Anywhere you move in Colorado Springs, you're just a few steps away from beautiful outdoor spaces.
4. Excellent Schools
Colorado Springs is also known for its outstanding schools. Ten local high schools are listed on U.S. News & World Report's Best High Schools list. Colorado Springs schools also have a relatively low student-to-teacher ratio, at 17:1.
If you or your children are looking to further your education, there are several options in Colorado Springs. You can take classes at Colorado College or Pikes Peak Community College. The University of Colorado in Colorado Springs has several graduate-level options. The city is also home to the Air Force Academy.
5. A Wealth of Things to Do in Colorado Springs
Colorado Springs doesn't lack in things to do. In addition to the plentiful dining options, you can explore the many local breweries.
If you're looking for something special, you can check out events at Pikes Peak Center for the Performing Arts. This center regularly hosts large concerts and celebrities. The Broadmoor World Arena also regularly hosts notable events.
The annual Air Force Academy graduation is also a must-see event. The accompanying air show is visible for miles around the academy.
The city is also home to several farmer's markets, annual festivals, holiday parades, and much more. All you have to do is check out the Colorado Springs news to find out what's going on in any given week.
6. Enjoy All Four Seasons
The Colorado Springs weather is enjoyable and distinct. You can enjoy every season to the fullest, as the dry mountain air keeps temperatures relatively mild.
For example, the average temperature in the fall is 63°. During the fall you can see the Aspen trees change color on the surrounding mountains. The winter is also relatively mild, with an average temperature of 42°. You'll want to bundle up, of course, but you can also enjoy skiing and snowboarding at area resorts.
If you don't enjoy hot temperatures, you're in luck, as the average summer temperature is 82°. Spring is mild as well, with an average temperature of 59°.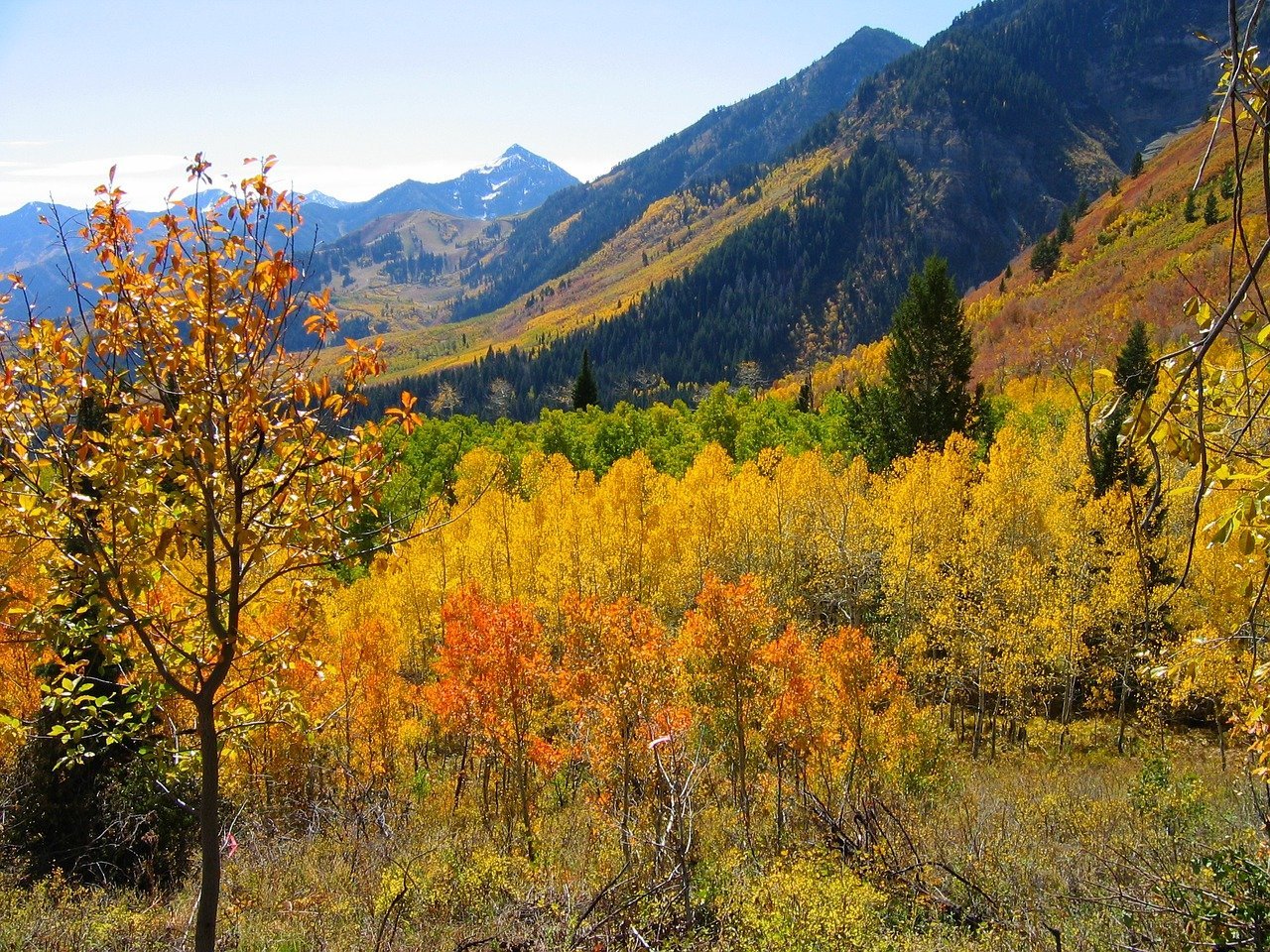 7. Excellent Air Quality
If you've ever lived in a city with poor air quality, you know how oppressive it is. Smog can make it difficult to breathe. Just leaving your house can leave you coughing.
Colorado Springs has excellent air quality. It's a noticeable difference, especially for those who have health issues. The air quality also makes the city an appealing spot for athletes to train.
8. Healthy Living Opportunities
Speaking of air quality, the higher elevation means that you have to work a little bit harder as you walk and work. The extra exertion means you may find yourself in better shape just by moving there.
The city also encourages a healthy lifestyle. There are lots of healthy dining options, including vegan and vegetarian restaurants. The availability of outdoor activities means exercising is fun, rather than a chore.
9. Small Town Vibes with City Convenience
Colorado Springs, despite its size, manages to feel like a small town. The downtown is highly walkable, with lots of bars, restaurants, and boutiques to explore. Old Colorado City is a bustling tourist area, but still fun for locals to enjoy.
Broadmoor is another unique neighborhood. It's home to the famous Broadmoor Hotel as well as the Colorado Springs Zoo.
Colorado Springs has numerous unique neighborhoods, each with its own personality. You're sure to find a spot that's perfect for you.
10. Low Cost of Living
Colorado Springs has a cost of living that's below the state average. The city's home costs are significantly below the state average. El Paso County, where Colorado Springs is located, has a low tax rate, which means you get to keep more of what you earn.
Find Your Perfect Home
Moving to Colorado Springs doesn't need to be a chore. We're here to help. We know the local market inside and out. We'll find the home that's perfect for your needs and your budget.
Contact us today and let us help you find your new home!