From the low unemployment rate to the great air quality, there are lots of reasons to consider moving to Colorado Springs, Colorado.
But, before you start packing up the moving truck, you need to consider where in Colorado Springs you want to live.
Read on for a detailed list of all the best Colorado Springs neighborhoods. Whether you're looking to buy or build, any of these neighborhoods will be a great fit for you!
The Broadmoor
If safety matters to you, then the beautiful Broadmoor neighborhood in southwest Colorado Springs might be the perfect place to look for your new home.
The Broadmoor is one of Colorado Springs' wealthiest neighborhoods. It's known for its mansions, both modern and historic, and is home to a variety of white-collar, upper-middle-class residents.
There is also plenty to do in this neighborhood. The Broadmoor is home to the well-known Broadmoor Hotel and Resort. Built in 1918, this luxurious hotel offers a wide range of activities like golf and tennis, as well as a spa.
Broadmoor Bluffs
If you want a neighborhood that is similar to the Broadmoor but offers more affordable housing, Broadmoor Bluffs is the place to go.
This neighborhood popped up in the 1980s and features a variety of large homes built on large lots.
Residents of this neighborhood, which is located close to The Broadmoor, get to enjoy the same Cheyenne Mountain school district. They also have great nighttime views of the city lights.
Banning Lewis Ranch
Until recently, Banning Lewis Ranch was a relatively underdeveloped neighborhood.
In recent years, though, there has been a massive growth. The neighborhood, located in the northeastern part of Colorado Springs, has welcomed in a new community center, pool, school, and several new houses.
For families who want to live in an up-and-coming neighborhood, Bannis Lewis Ranch is a great option.
It's also located very close to the Colorado Springs Airport, so it's perfect for frequent flyers.
Rockrimmon
Rockrimmon is a quiet northwest Colorado Springs neighborhood located just a few minutes from the city's center.
Homes in this neighborhood are mature and well-kept, and they feature beautiful traditional architecture.
If you live in Rockrimmon, you will have easy access to grocery stores and other necessities, and you'll find that there's very little traffic.
Rockrimmon is also known as one of the city's safest neighborhoods, and its school district — the Air Force Academy district — is one of the best.
Peregrine
Peregrine is a similar neighborhood to Rockrimmon. But, its residents tend to have higher incomes.
The homes are also larger, newer, and more distinctive. Many of them are also located on irregularly shaped and oversized lots.
Residents of this neighborhood had beautiful city views. They tend to be quiet folks who value their privacy.
Briargate
Another northeast neighborhood, Briargate offers large, affordable homes with great mountain views.
Many families are attracted to this neighborhood because of its affordability and its inclusion in the Air Force Academy School District.
Most families in this neighborhood are dual-income and have served in the military. It's a great place for people who value a strong community feel.
Pine Creek
For people who enjoy the views and location of the Briargate neighborhood but are looking for something a bit more upscale, Pine Creek is a great alternative.
Homes here are larger and more expensive in Pine Creek, and only certain styles — Craftsman, Spanish Eclectic, Praire, and European Cottage — are allowed to built here. As a result of these limitations, the neighborhood has a cohesive, luxurious vibe.
Many Briargate residents eventually end up relocating to Pine Creek when they have the money needed to do so.
Northgate
Located at the northern edge of the city, Northgate is a family-friendly neighborhood located close to the Northgate of the United States Air Force Academy (hence the name).
Northgate is also home to Pikes Peak Community College. It offers plenty of educational opportunities and also provides residents with easy access to shopping centers and other amenities.
Old North End
For those who love history, Old North End is the place to be. Located just north of downtown, Old North End features large, lovely historic homes, some of which were built in the late 1800s.
Many of the homes in this neighborhood are on the National Register, so renovations can be tricky. But, if you want a house with a lot of old-fashioned charm, this is the place where you'll likely find it.
Old North End is home to many professionals, including doctors, professors, and lawyers.
Old Colorado City
Old Colorado City is located close to downtown and is one of Colorado Springs' oldest neighborhoods.
Homes in Old Colorado City are more affordable than some other Colorado Springs neighborhoods. There's a lot of variety in the style of homes, too, from cottages to old Victorian mansions.
Old Colorado City used to be home to many miners and other blue-collar workers. It was the place to go if you wanted to kick back at the saloon after a long day.
Now, it retains much of that old charm and draws in many tourists thanks to its unique stores and eclectic vibe.
West Colorado Springs
Finally, there's West Colorado Springs. For those who like quiet and privacy, this sparsely populated neighborhood is a great option to consider.
West Colorado Springs is home to public lands, commercial properties, private clubs, and more.
The homes here are quite affordable, so it's a great option for young families, especially those who want to enjoy Colorado's natural beauty.
The neighborhood is also close to downtown, as well as both Colorado College and the University of Colorado Colorado Springs.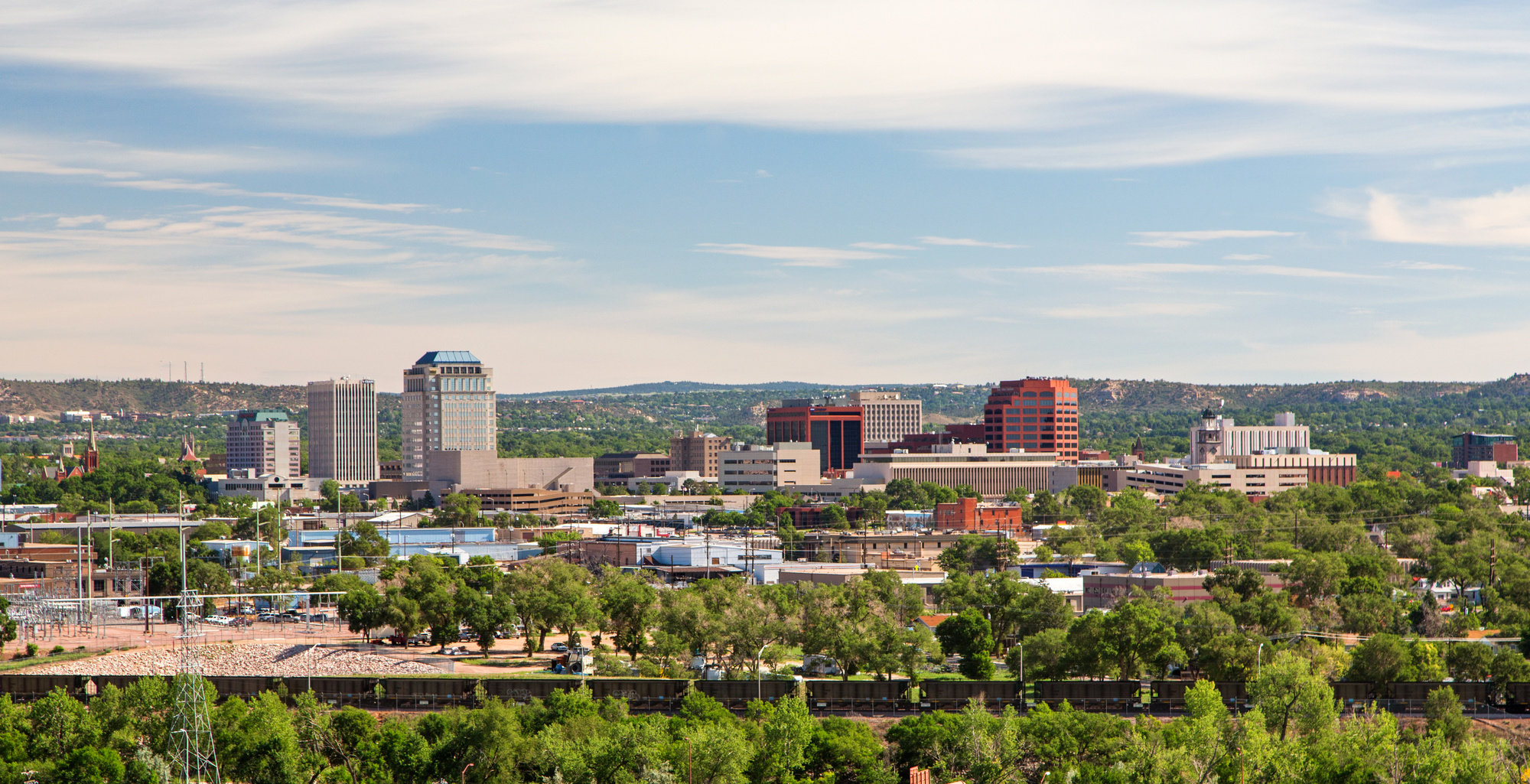 Learn More About These Colorado Springs Neighborhoods Today
Clearly, there are plenty of great Colorado Springs neighborhoods to choose from.
Whether you've already found a few that interest you or want to learn more about a specific neighborhood before you start shopping for a home, we can help.
Contact us at Pfeffer Group Real Estate today. We're here to answer all your questions and make the home buying process as simple as possible.